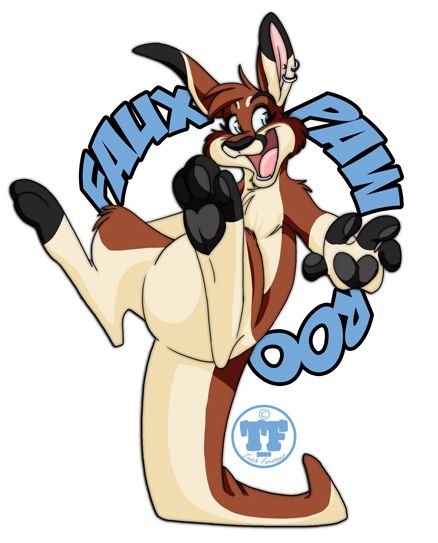 Image: Faux Paw Roo
Notes: This was a small commission for a con-badge for Faux Paw Roo. I drew this on Ustream while chatting with friends. I don't draw too many different kinds of critters it seems, but I try to draw what the customer wants. The best part about drawing this in ustream is that I get constant feedback from the customer as I work on it, so I can change anything as I work on it. I enjoyed doing this as the pose to me is basic Roo. Tail Bouncing for the win!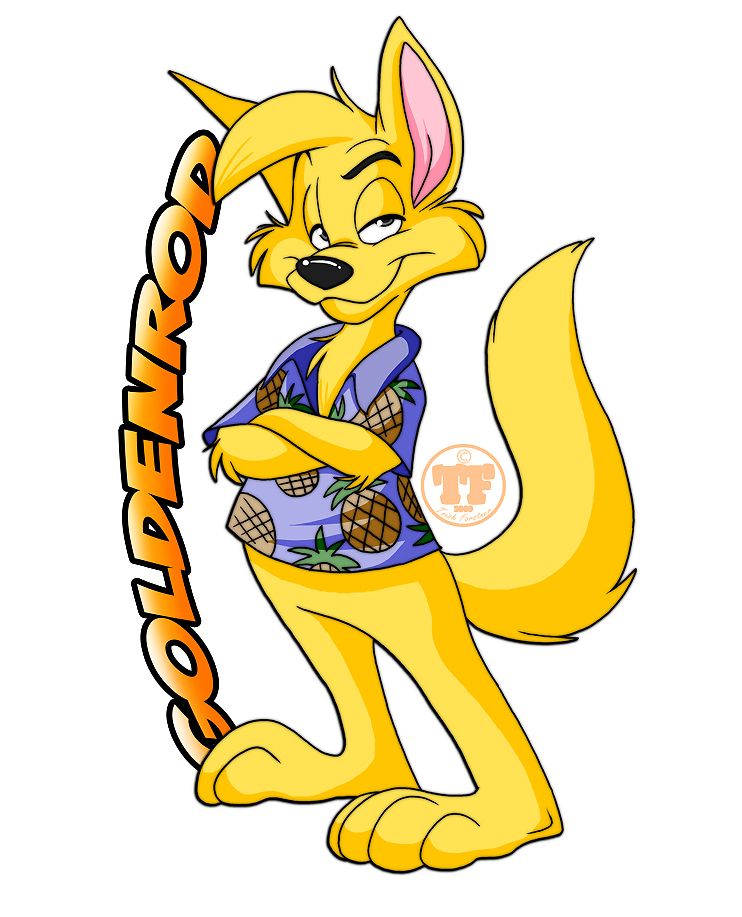 Image: Goldenrod Fox
Notes: This is similar to the above in that it is a badge commissioned on ustream and drawn and colored as the client watched. The best part about this character is that I've drawn him so many different ways that it's hard not to love him. The customer asked for a bit of attitude in the face, and what better than an eyebrow arch and smirk? I love the brightness of the colors and that pineapple shirt is his trademark. I had fun with this one.