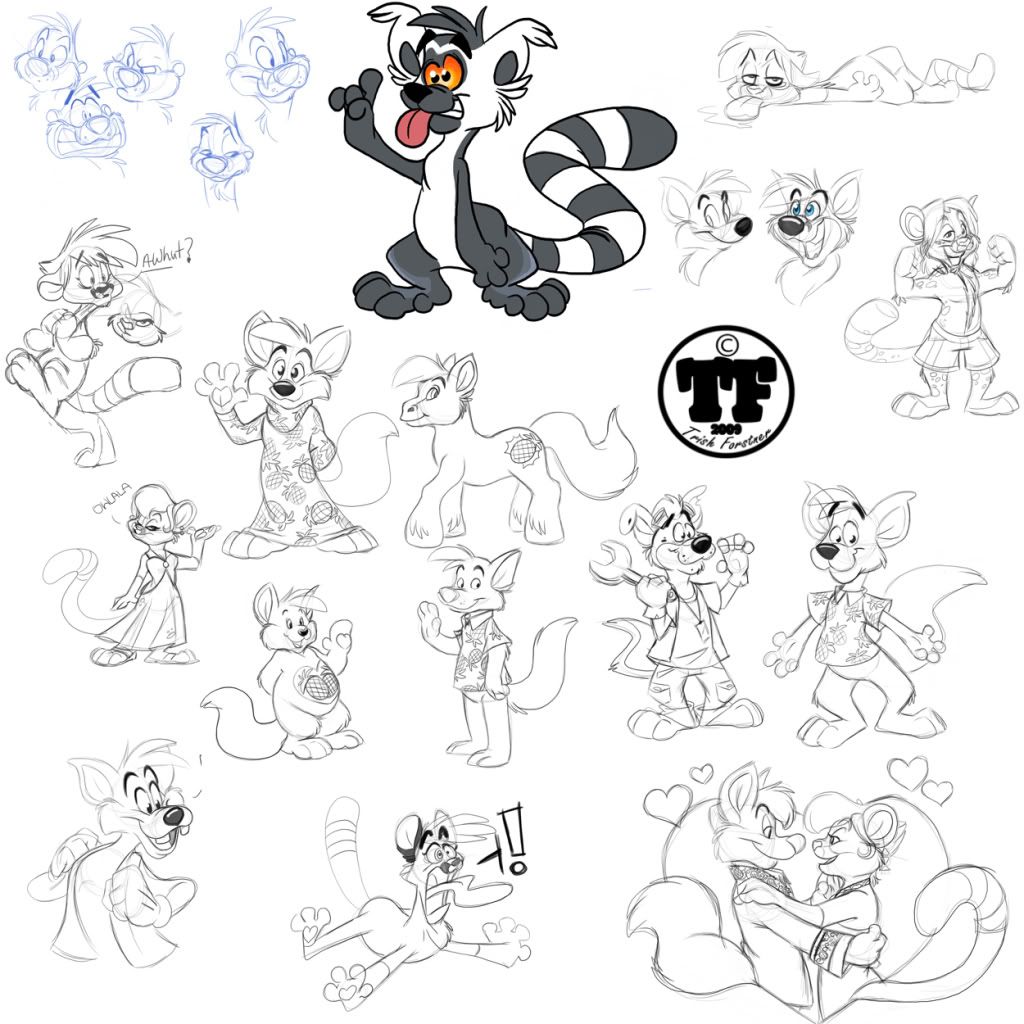 Image: Sketchdump11
Notes: Here's a bunch of sketches I did over the last few weeks. You'll see a few styles that I tried out for fun. A Pup Named Scooby Doo and Pound Puppies are shows that I miss profoundly. Thank goodness for DVDs. These were mostly drawn on ustream over the past few days! ENJOY more below.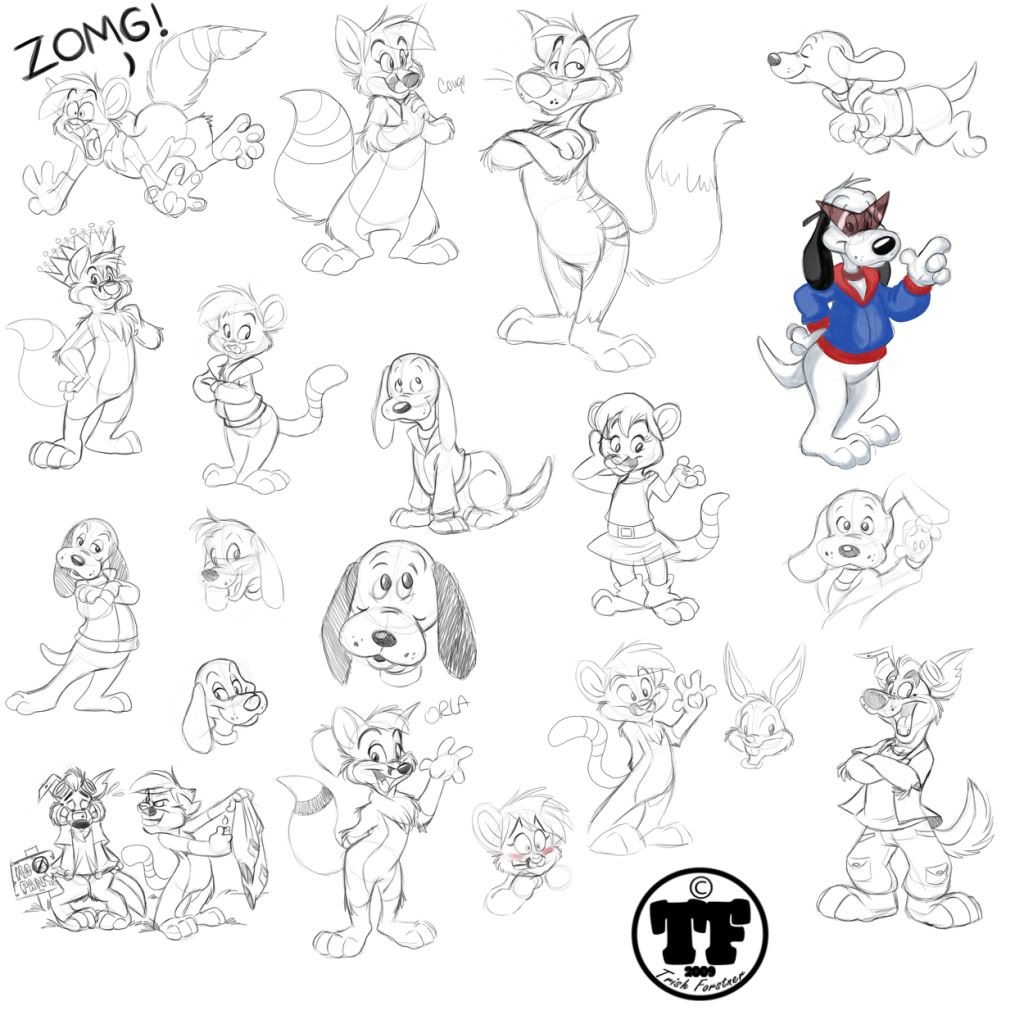 Image: Sketchdump12
Notes: A running joke in all of my UStream sessions is that I don't like to draw pants. I feel like pants waste time for so many things. There are some sketches of a fox character named Orla who has effectively become a member of my 'ragbag'. I have been trying to get the feeling behind her. Also Pound Puppies is love. I drew a bunch of sketches of Cooler.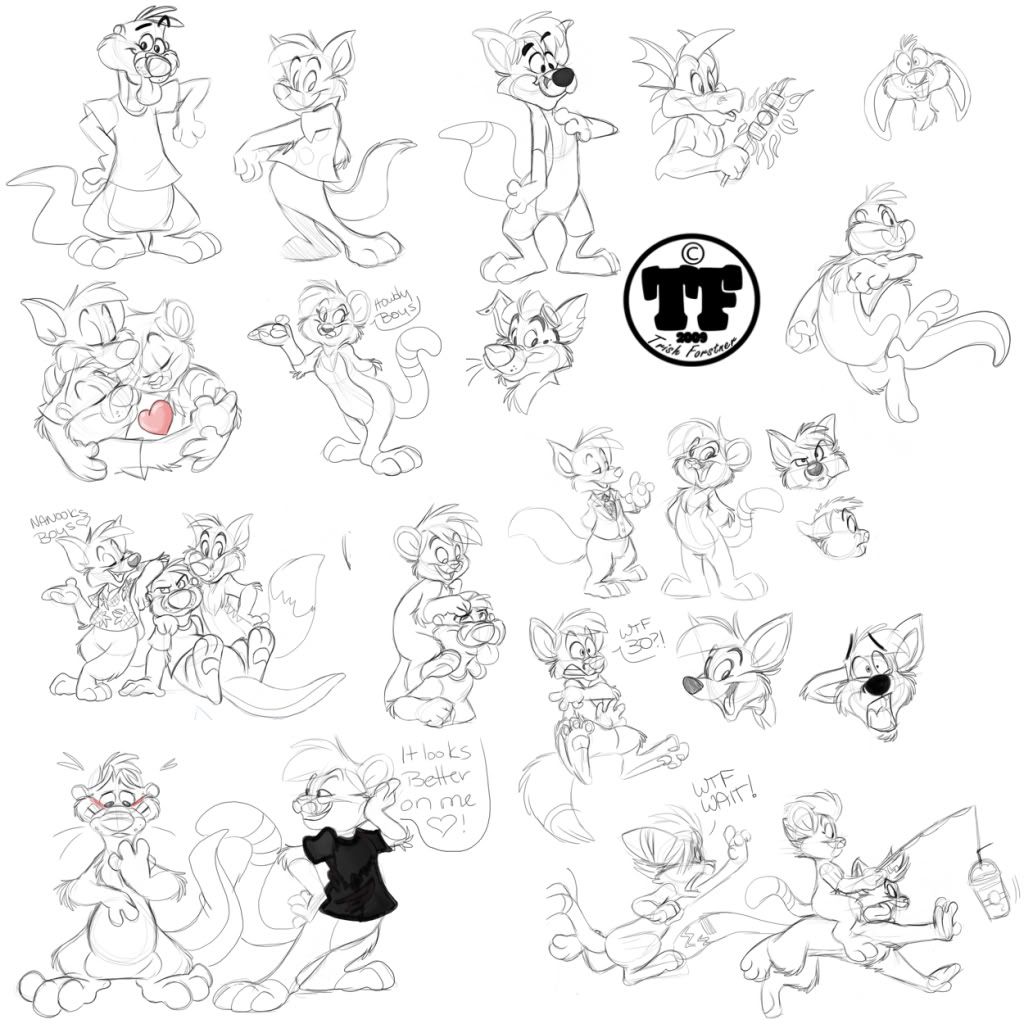 Image: Sketchdump 13
Notes:Above are more ustream sketches. I think I was trying to practice more drawing multiple characters in the same image. There are a few up there that are like that. More playing with that Hanna-Barbera style and drawings for friends above as well!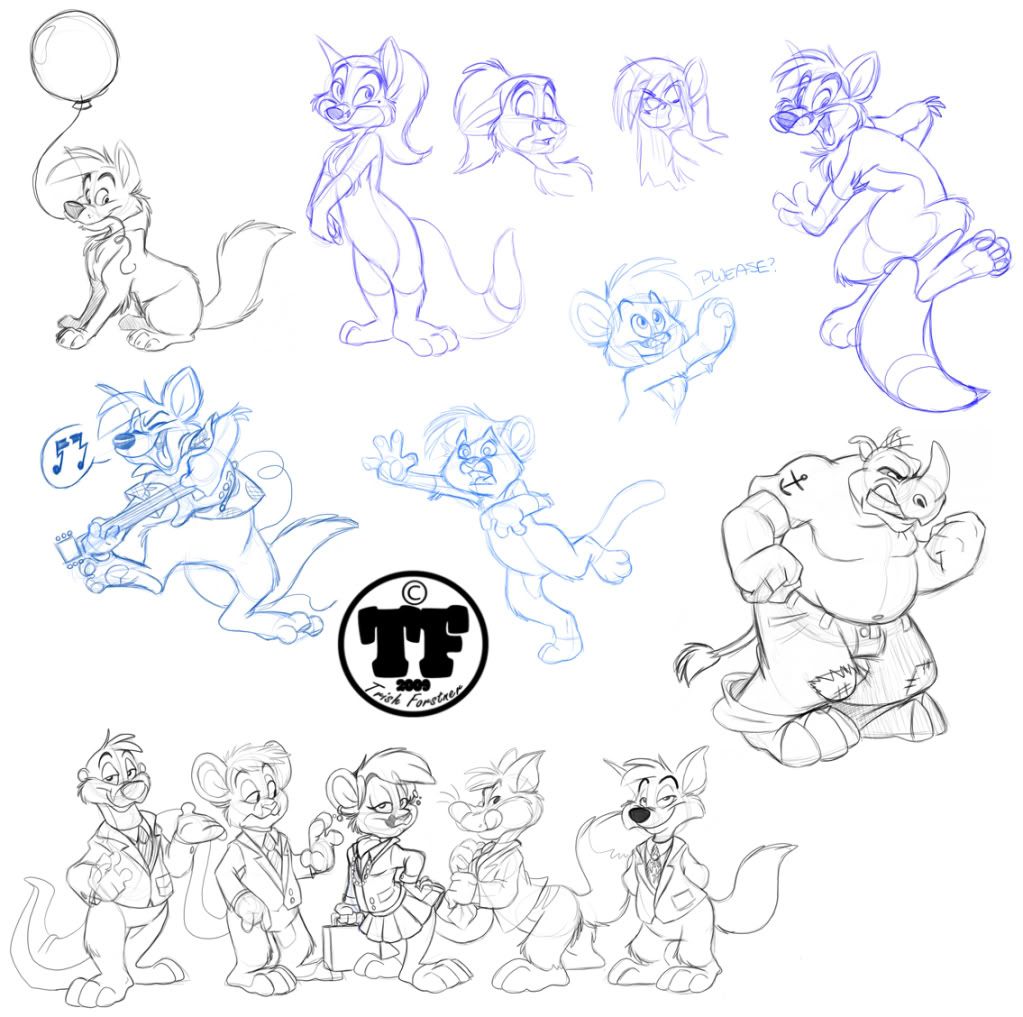 Image: Sketchdump14
Notes: More sketches. The Rhino is for a contest on Don Bluth Animation's Message Board. I have never drawn a Rhino before and god knows I tried really hard. There are some more sketches of Orla, just trying to get a feeling for her. Some other sketches of my friends character's wearing suits.
That's all for now!