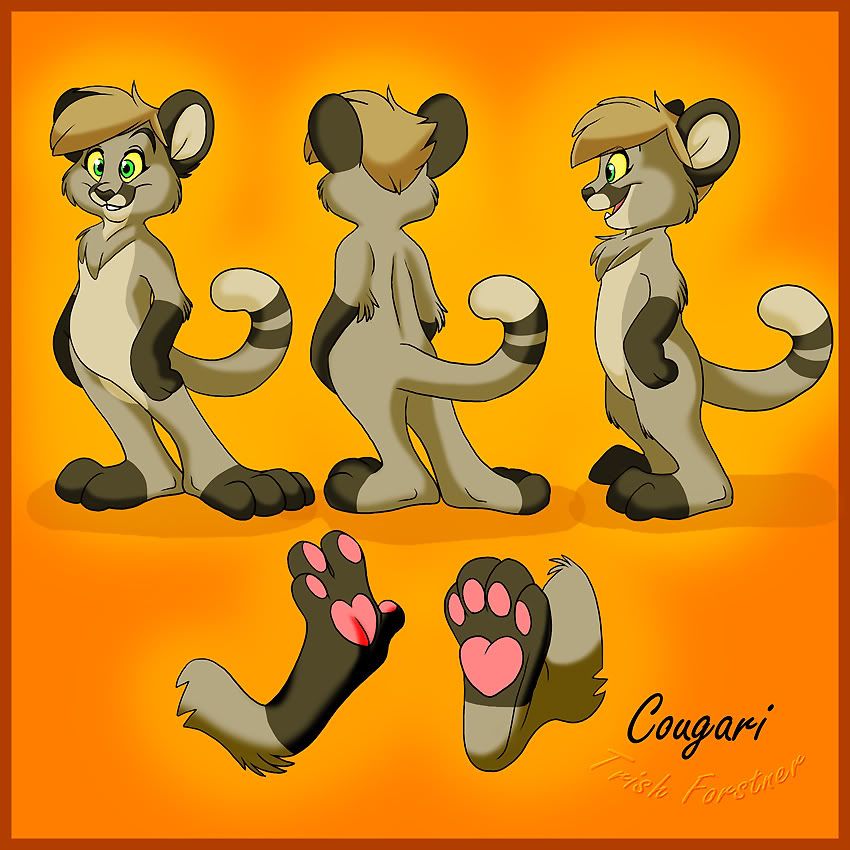 Image: Cougari Model Sheet
Notes: Over the years, Cougari has gone through many many changes and revisions. Many characters grow with the artists who design them. I originally designed this character back in 1997 in my last year of high school. Cougari started off as a fan character from the Walt Disney film The Lion King. Over the years I tried to grow away from that and made her into a character who, to me, has become something of her own presence.
About the Character: Cougari is just a fun loving little cartoon cougar. She's expressive, wild and friendly with a love for sweets, television and movies, music and games. You can always find her perched in front of a television with a bowl of popcorn or sitting in a movie theater in similar fashion.