It has been quite some time since my last update, so much so that I have quite a backlog of sketches and works to show you!
SO I'll just get straight to the point!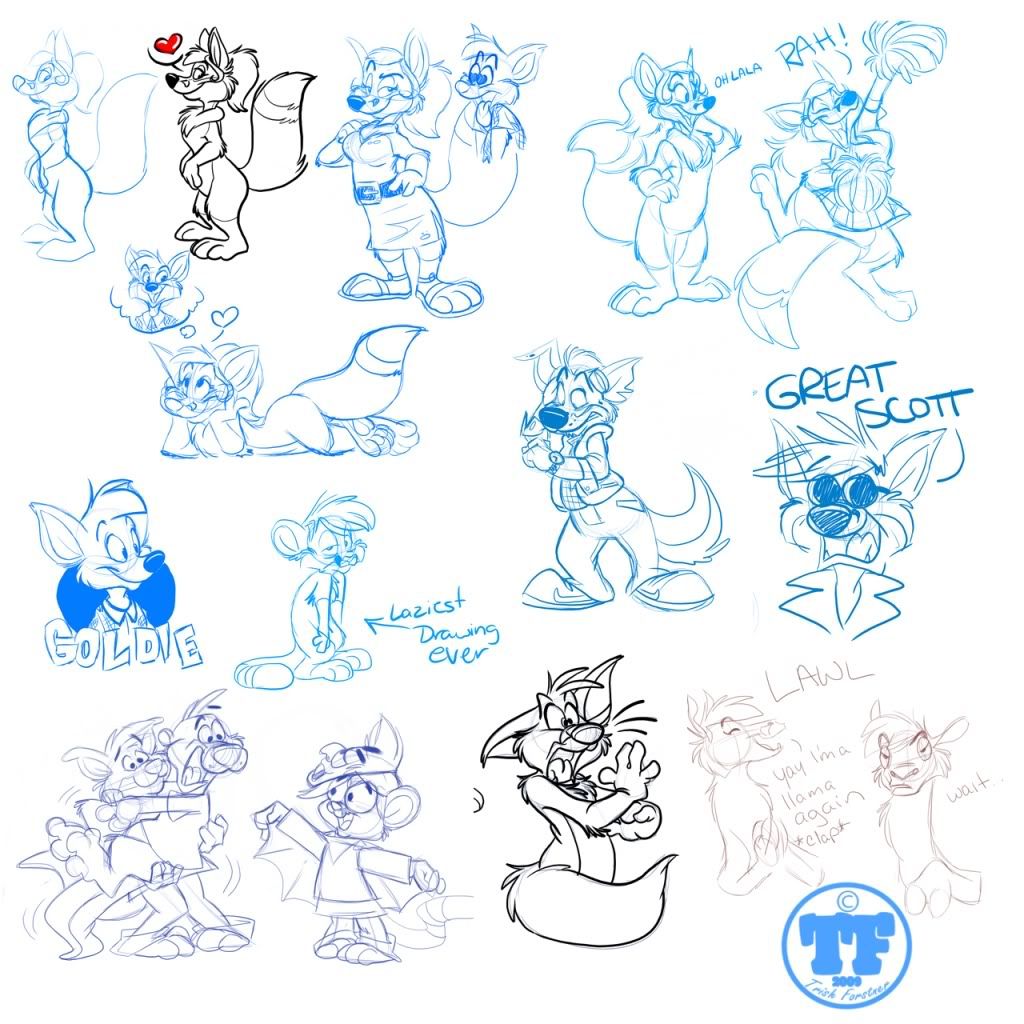 Image: Sketchdump16
Notes: What you're about to see is a collection of sketches that I've been hording. I've taken only the best of the best here people!! There in the lower left you see a sketch of Cougari, Kipper and Goldenrodfox all dressed as characters and styled in the amusing and whimsical style of A Pup Named Scooby Doo. It was one of my favorite cartoons growing up and I'm sure one of yours if you think back.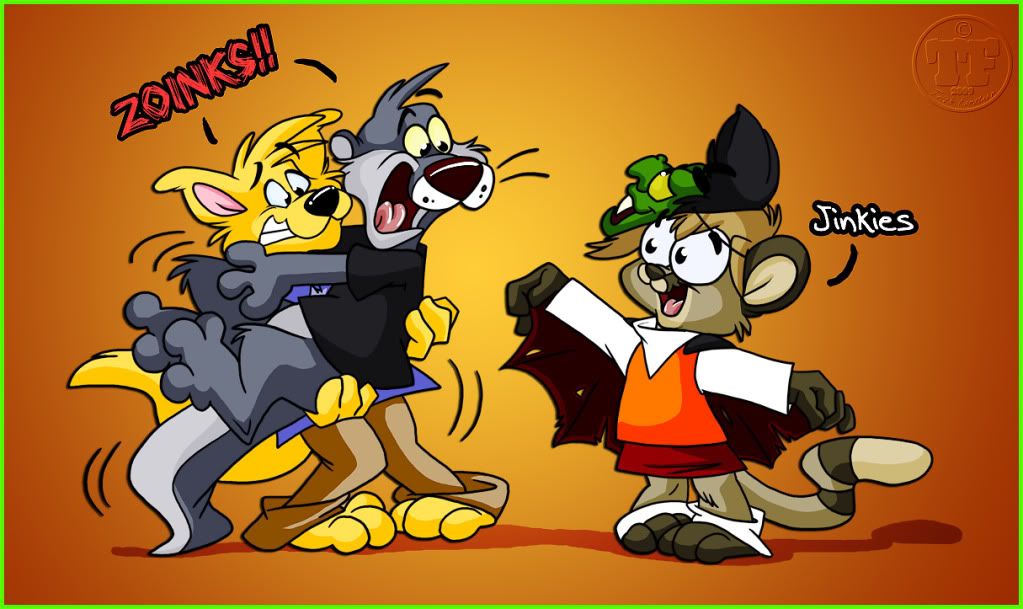 Image: ZOINKS!
Notes: This is the final version of the sketch above. Just a little inks and colors can make any piece just leap right off of the canvas!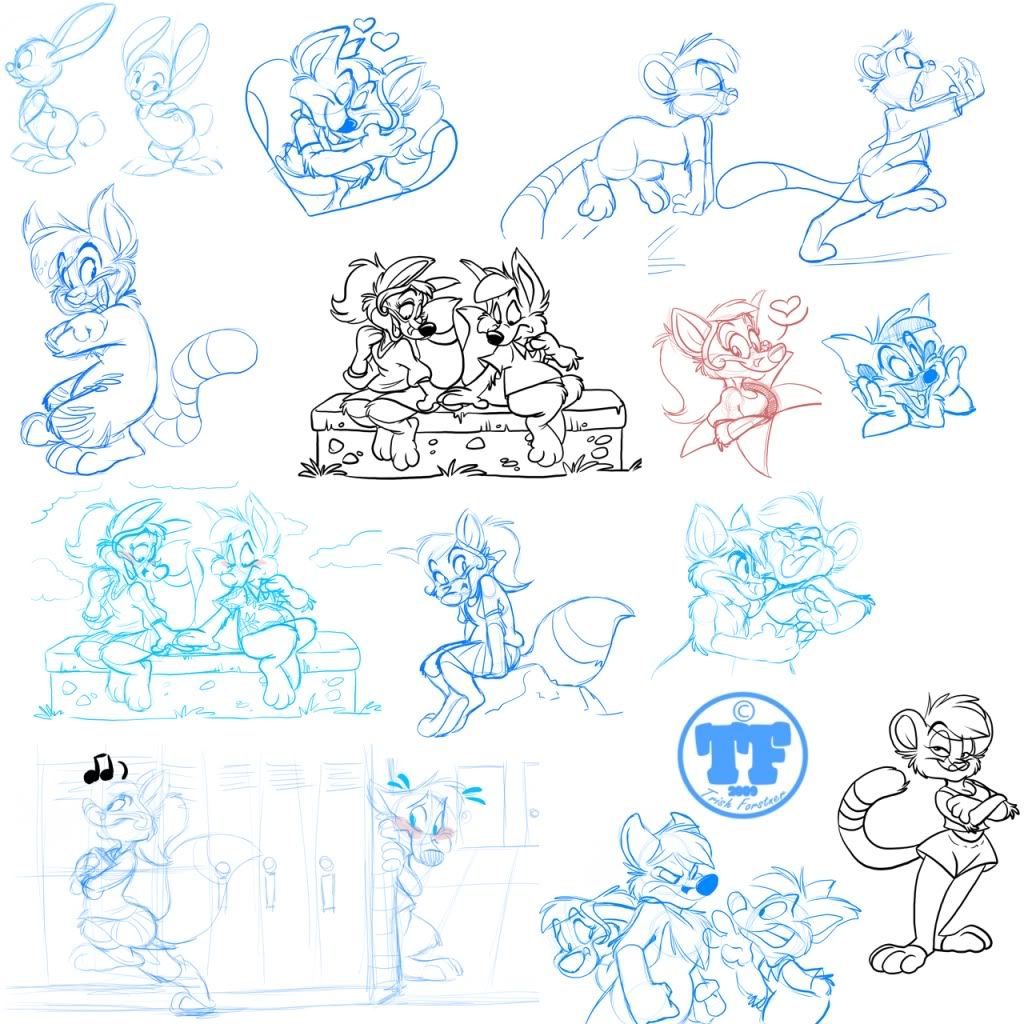 Image: Sketchdump24
Notes: Here are some more sketches. There are a pair of foxes sitting on a rock wall there that I'd like to talk about. The characters names are Goldenrod Fox and Orla. They are absolutely adorable together. It started as a sketch that I inked in open canvas 1.1, as seen in the center. Below you'll see the final product.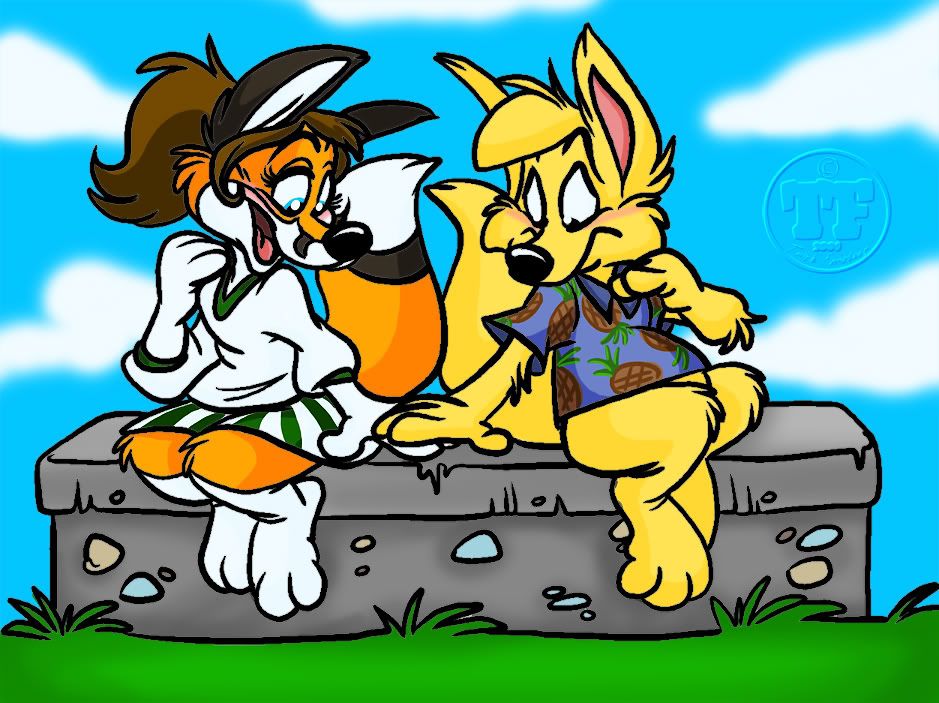 Image: Orla and Goldie
Notes: This is the final version of the sketch and inks above. This is one of the first and only pieces fully colored in open canvas.
This is all I'll post for now, I don't want to kill the page! I'll post more certainly over the coming days/weeks. God knows I have enough to keep us all occupied for many many months to come!